Roll over image to zoom in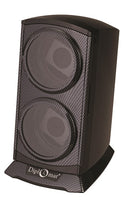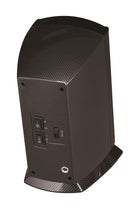 Description
This double automatic watch winder tower with built in MULTI SETTING SMART IC TIMER, rotates clockwise, counter-clockwise or bi-directional. It will work with all kind of automatic watches. Vertical design helps save space and looks great in the bedroom or office. This automatic watch winder will keep your automatic timepieces wound and ready to wear when you need them. World's finest watches manufacturers use automatic movement fo their watches like Rolex , Patek Philippe, Breitling, Movado, IWC, Tag Heuer as well as many other known watch manufacturers. Today's most extravagant timepieces come equipped with the world's most advanced automatic, perpetual movement. To avoid setting the time on these watches daily, use an automatic watch winder to keep constant movement on your watch when you're not wearing it. Great for watch enthusiasts that own multiple watches and change watch styles every couple of days.  Silent motor with directional controls keep any automatic movement wound no matter the style or manufacturer.
Features: Rotation Switch to select clockwise, counterclockwise or bi-direction winding.  Timer Function: Auto Rotate 33 seconds, rest 12 minutes. Auto Rotate 10 minutes, rest 90 minutes. Auto Rotate 30 minutes, rest 3 hours.  Auto Rotate 1 hour, rest 3 hours.  Our "insert-type" adjustable watch mounting system ensures the adequate- mounting of your watch so it will never detach your valuable watch from the winder during its operation.  There is also a detachable attachment for larger watches
. 
Color: Black Carbon Fiber 
Winder: 2 watches
Black interior
Size: 5.5" x 7" x 10"
110-240V Adapter included
Payment & Security
Your payment information is processed securely. We do not store credit card details nor have access to your credit card information.